Blake Clough Consulting is a specialist energy consultancy with a focus on the electricity networks.
We cover a range of areas relating to feasibility studies, project engineering, innovation, regulation and technical strategy, with a strong emphasis on our customer relationships.
We are passionate about the decarbonisation of the energy system and the transition to "Net Zero" and aim to support our clients to accelerate this change as effectively as possible, whether that be local authorities, large network companies, private developers etc.
Our clients range from electricity network operators, regulators and public sector organisations through to private developers, both onshore and offshore, looking to develop projects connecting into the electricity networks.
We have strong relationships with a wide range of partners and associates, developed over many years of working in the industry, which ensures that we can offer the highest quality and most appropriate capabilities, tailored to meet the requirements of each project and client.
Our work is underpinned by solid analysis and modelling, including techno-economic assessment, cost benefit analysis, power systems analysis and network modelling.
Working with you to accelerate your journey to Net Zero.
Meet the team
Anna Ferguson
Managing Director
MA, MEng (Hons) (Cantab) MSc, PhD, CEng, FIET
Anna has 13 years' of experience in Power Networks and Renewable Energy, and has spent a number of years working at Director level with Atkins, TNEI and most recently WSP, where she led and grew the Power Systems and Energy Strategy Consulting teams. Since Sept 2021 she has enjoyed growing the new Blake Clough team, as well as delivering offshore-wind focussed projects for our clients.
Anna has a broad range of knowledge and experience in areas including electricity regulation, power system economics, technical advisory/ due diligence, support to generation/ demand/ storage developers and multi-disciplinary project management. Anna also has experience in power systems studies for both network operators and generation developers.
Prior to moving into the field of Power Networks, Anna has worked in other industry sectors including Strategy Consulting and Investment Banking, and applies principles gained working for major global clients to projects within the Energy industry. Anna has a strong academic background, and was a member of the teaching staff at Bath University for the MSc in Electrical Power Systems for five years, as well as achieving Fellowship of the IET.
Anthony Donoghue
Managing Director
MSc, BEng (Hons)
Previously Networks Innovation Manager and Power Systems Team Leader at WSP, Anthony is passionate about the role of innovation in delivering the electricity system of the future and accelerating the transition to Net Zero. This passion for innovation was a driving force behind his decision to co-found Blake Clough. As Managing Director, Anthony intends to take his wealth of experience in the innovation space to help clients deliver transformative projects which can provide significant financial and environmental benefits for energy consumers.
During his career to date, Anthony has developed and led several high profile technical and commercial innovation projects funding by Ofgem and the Network Operators. Most recently Anthony has been working closely with various GB and Irish Distribution Network Operators (DNOs) in the preparation of their RIIO ED2 and PR5 regulatory business plans, providing diverse support across multiple areas including the development of investment strategies, Engineering Justification Papers and Cost Benefit Analysis. Prior to co-founding Blake Clough, Anthony has worked for WSP and SP Energy Networks in the electricity networks industry. Furthermore, before shifting focus to Electricity Networks and the decarbonisation of the energy system, Anthony worked in the Oil & Gas for Shell in the Completions and Well Interventions discipline.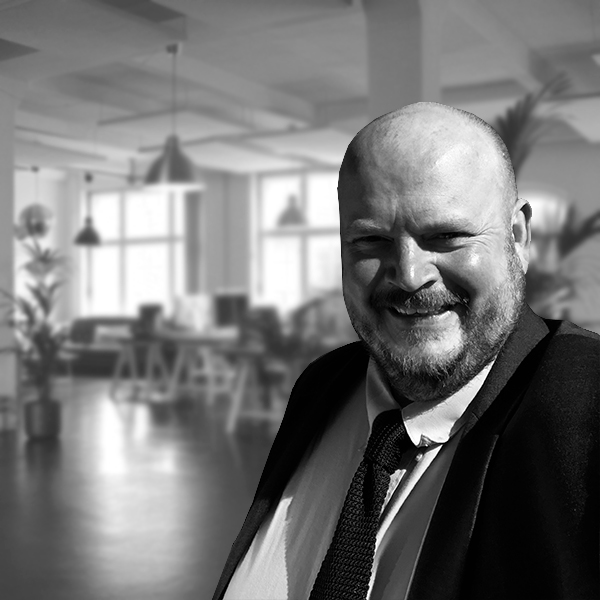 Andy Holmes
Operations Director
BMus (Hons)
Andy is Operations Director with Blake Clough Consulting, with overall responsibility for running the business.
Since Blake Clough's inception in 2021, the team has grown rapidly, with Andy putting in place the systems and process to enable this fast, yet controlled growth. Andy has specifically focussed on the areas of the business process and quality, financial control, tax and security to ensure that Blake Clough is well placed to continue to expand and provide a quality and compliant service to our clients. Andy has also been instrumental in establishing Blake Clough Middle East.
Prior to Blake Clough, Andy was employed by Newcastle City Council and Barnsley Town Council as an instrumental brass teacher, as well as being responsible for leading various musical ensembles. Andy was also a successful freelance musician, as well as flugel soloist with the Grimethorpe Colliery Band.
Andy holds a BMus (hons) degree from the University of Huddersfield.
Lascelle Mauricette
Power Systems Consultant
BEng, Msc, PhD (Candidate)
Lascelle holds a BEng and MSc in Mechanical Engineering and Structural Integrity from Brunel University London and is awaiting his Electrical Engineering PhD defence at Imperial College London in Control and Power. Throughout his academic journey, he has developed a strong foundation in data analysis, problem-solving, and engineering principles across a diverse range of disciplines.
His PhD research focused on enhancing multi-energy microgrid resilience with smart operational strategies, leading to published articles in reputable journals and conferences. In addition to his academic achievements, Lascelle provided consulting services to Gridicity during his PhD. During his time there, Lascelle developed valuable project management, analytics, and programming skills, becoming a versatile team member.
At Blake Clough, Lascelle aims to apply his knowledge and unique perspective to drive innovation and deliver high-quality work.
Daniel Gheorghe
Associate Power Systems Consultant – Subcontractor
PhD
Daniel is an innovative power systems engineer with strong technical background in R&D and power systems modelling.
His career started with an academic research period in power quality, where he obtained his PhD, followed by 10 years in the grid and renewable energy industry.
Daniel has led a series of high profile innovation projects and worked at senior level for companies such as Smarter Grid Solutions, TNEI, PSC and Reactive Technologies.
He is experienced in power systems dynamic modelling, scripting & automation, generator connection studies, the grid connection process as well as having in depth knowledge about the distribution and transmission grids around the world.
Daniel is also working for Reactive Technologies Ltd. where he is involved in power system research activities
Amjed Eljetlawi
Power Systems Consultant
MSc, BEng(Hons), PhD (Candidate)
Amjed is a confident proactive person who always set himself high standards and strives for continuous success. Experienced in the area that includes the use of electrical power systems, high voltage engineering, general engineering manufacturing process, and distance protection schemes on transmission networks. Supporting the government net zero policy, Amjed has conducted a funded project to protect a part of the British network when renewable energy sources are integrated into the network. The project involved the technique of travelling-wave differential protection scheme for double-ended test.
During his study to date, Amjed has implemented power systems studies, including short-circuit calculations, load flow analysis, protection co-ordinations, stability analysis, and integrating renewable energy sources to the electrical network. Additionally, he has experience in testing the acidity level in transformers oil.
At Blake Clough, Amjed has recently gained knowledge and experience in integrating renewable energy sources, such as wind farms into the electrical network. One of the projects involves load flow studies, cables and shunt reactors optimisation, capex model costs, and connection review reports for potential substations.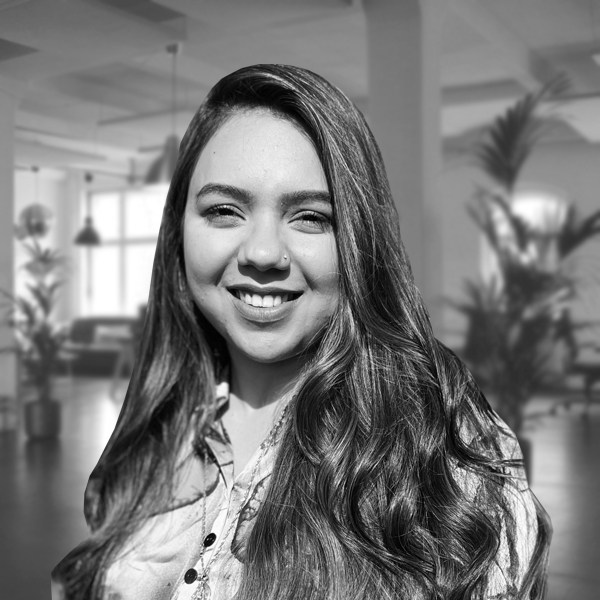 Kishmala Khan
Senior Project Engineer
BEng (Hons), MSc (Candidate)
Kishmala is currently pursuing Masters in 'Sustainability Engineering' from Heriot Watt University, to fulfil the ambition of playing an active role in transitioning the energy sector towards more reliable, resilient, and sustainable framework.
With experience of five years in energy sector, she has worked on business development along with project execution of flag-ship projects at K-Electric limited based in Karachi, Pakistan. Being associated with the only vertically integrated utility company of Pakistan, she has worked with cross-functional teams which made her more conscious about energy sector challenges while implementing cost-effective and environment friendly solutions. She has gained diverse experience of devising technical proposals and feasibility studies, evaluation of bids, conducting EIAs, tariff modelling, performing network studies, detail technical design reviews, root cause analysis of power plant and transmission network faults, project planning and management.
She has been in the core technical team of K-Electric's state-of-art 900 MW project from inception to completion, which led her to gain project management acumen like never before. She has also worked in oil and gas sector, as planning engineer at Engro Vopak & Elengy Terminal based in Karachi, Pakistan, where she had an exposure to implementation of major digitalization projects.
The experience so far has led her to work with vendors from around the world like SIEMENS, GE, HEI, Mott Macdonald, Vopak, etc., which has served as a platform to learn about intriguing technologies and advancements.
Moreover, she has exceptional cross-cultural communication and leadership skills and has also been the cultural ambassador of Pakistan at Mississippi State University, USA.
Caspar Collins
Senior Power Systems Consultant
PhD, MSc, BSc
Caspar holds a BSc in Physics and an MSc in Sustainable Energy Technologies from the University of Warwick and a PhD from Imperial College London in Control and Power.
He has previously worked as a Research Associate at Imperial College London where his research focused on modelling and controller design of power converters for HVDC systems, such as off-shore windfarms, with an emphasis on harmonic analysis and power quality enhancement. He also has publications in active filter design and PV inverter design.
Since joining Blake Clough, he has worked on power systems studies for a variety of projects, including G99 grid code compliance studies, EMT simulation studies and harmonic filter design.
Muzamil Faiz
Senior Power System Protection Engineer
BSc, MEng
Muzamil Faiz has over 14 years of experience in Power System protection, transmission system planning and switchgear design engineering.
Prior to joining Blake Clough Consulting, he worked with GEPCO (DNO in Pakistan) as Deputy Manager Transmission Planning, Assistant Manager Testing & Instrumentation also as Senior Protection Engineer.
He has completed multiple substation commissioning projects, medium term transmission system expansion plans, reactive power compensation assessments, induction of distributed generation in the network, protection coordination and arc flash studies. At Blake Clough, Muzamil is currently working on performing design calculations, performing and reviewing load flow studies, short circuit studies, arc flash and protection system coordination studies of renewable energy power plants and BESS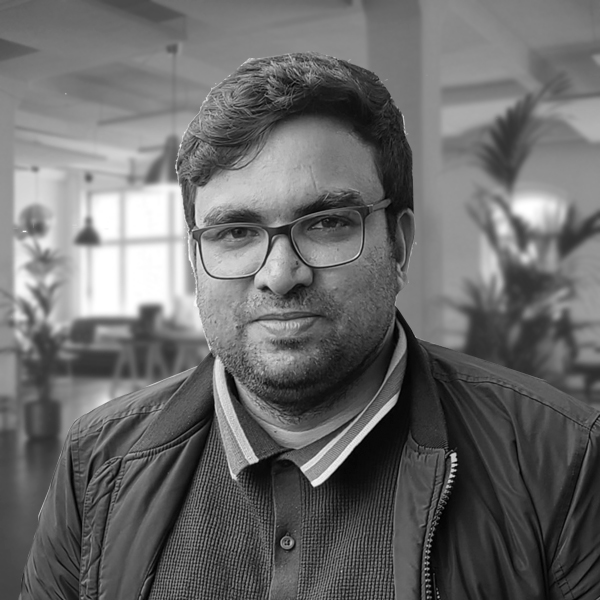 Vidya Yellapu
Senior Power Systems Engineer
BTech, MTech, PHD
Vidya holds BTech, MTech and PhD degrees in Electrical and Electronics Engineering. In his MTech in Electrical Power Systems, he worked on the optimal location of voltage regulators in radial distribution systems. His background includes post-doctoral experience, teaching undergraduate and postgraduate studies and full-time research in condition monitoring and nuclear reactors. As a post-doctoral Research Fellow at the University of Huddersfield, he worked on a battery reprocessing project with the objective of status classification of retired EV batteries for second-life applications. As part of this project, he worked closely on pulse testing, cycle testing, and impedance determination for state-of-health estimation, and pro-actively planned, designed, and executed experiments for state-of-health estimation of EV batteries.
At Blake Clough, Vidya has so far worked on several projects, including G99 compliance studies and G99 grid connection applications for clients for large-scale renewable energy projects such as BESS, and PV. Through Blake Clough, he is now providing Network Planning consultancy for UK Power Networks.
James Thornton
Power Systems Intern
BSc, MEng
James Thornton is currently studying for a Master of Engineering (MEng) degree in Electrical and Electronic Engineering at the University of Huddersfield. James is the President of the academic society, HUD-IET On Campus, as well as having established two non-academic societies. James has made strong academic progress to date, gaining high first class exam results in his first two years of study.
James secured a summer internship as an electrical engineer in the electric heavy goods vehicles industry after completing his first year. He continued working with the company in his second year and after completing his industrial placement year with the company as a software engineer, joined Blake Clough Consulting. His time at the company was a valuable learning experience where he gained insights into evolving battery technologies, developed proficiency in writing and testing PLC control software, and gained skills in designing DC power systems.
Since working at Blake Clough Consulting, James has become a valuable team member, helping to deliver a range of projects including grid connection applications, battery technology assessments and regulatory work.
Outside of his developing career, James enjoys golf, running and competing at national level in mountain bike downhill racing.
Alexandre Serrano-Fontova
Principal Power Systems Consultant
B.S., M.S., PhD
Alex is highly skilled in active distribution networks, resilience and novel protection techniques for distributed energy resources. He has an impressive academic and employment history, between 2013 and 2021 working as an engineer for a Spanish DSO. He received the B.S. in mechanical engineering from the University of Lleida, Spain, in 2014 and the M.S. from the European University of Madrid, Madrid, Spain in 2016. In 2020, he received the PhD degree from the Technical University of Catalonia, Barcelona, Spain as a part of a fully funded industrial doctorate program in conjunction with a Spanish DSO.
Alex also became a part-time assistant professor at the department of electrical engineering of the Technical University of Catalonia, Barcelona, Spain and received an award from the Catalan association of engineers for the best PhD thesis in 2019.
In 2021 Alex moved to England and joined the University of Manchester as a post-doctoral researcher to work on advanced data-driven tools to enhance resilience.
At Blake Clough, Alex intends to gain experience as a consultant in power systems, develop project management and leadership skills as well as more commercial experience.
Outside of work Alex enjoys all kinds of sports, going to the gym, playing tennis and hiking.
Tana Wrigley
Business Support Executive
LLB (Hons)
Before starting her career, Tana studied at Sheffield Hallam University obtaining an LLB (Hons) Law Degree. After her studies she spent over two years travelling, visiting countries such as Thailand, Bali, Fiji, and Argentina, to name a few. Now at Blake Clough as our Business Support Executive, she assists with the smooth running of the business, ensuring that our procedures and policies are implemented and followed, and contributing to marketing and team building.
Tana has significant experience working in various types of businesses and brings with her a range of knowledge from each, including expertise in financial systems and business operations. She is now enjoying applying these skills in the field of Power Systems, building customer relationships and supporting the team.
Outside of work Tana enjoys walking her dog, quizzes and live music.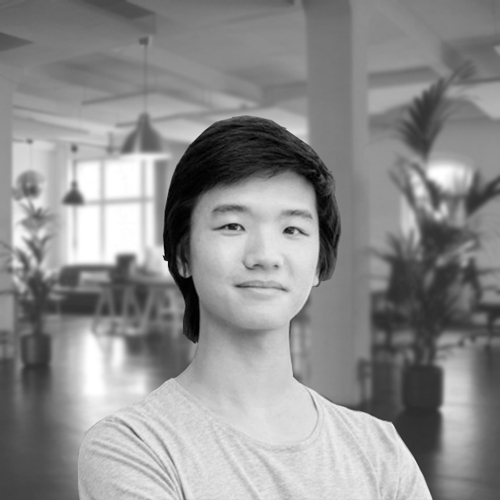 Luke Yeo
Power Systems Consultant
PhD, BSc
Luke holds a PhD in Condensed Matter Physics from the university of Illinois at Urbana-Champaign and a BSc in Theoretical Physics from the University College London.
He has previously worked as a research assistant at the University of Illinois, where his research focused on data analysis and modelling of electronic transport in materials including metals, semiconductors, and high-temperature superconductors. During this time Luke wrote and published several papers in leading journals and presented the work at large international conferences. Luke has also worked as a teaching assistant, leading and managing tutorials for undergraduate and postgraduate students.
At Blake Clough Luke intends to apply his wealth of academic skills and knowledge to power systems studies and is looking forward to being involved in a variety of projects.
Outside of work Luke enjoys hiking and climbing.
Omama Zaheen
Power Systems Consultant
MSc, BSc
Omama has been awarded the "British Council Women in Stem Scholar", a prestigious and highly competitive award, and is an Electrical Engineer currently pursuing an MSc in Renewable Energy and Clean Technology at the University of Manchester. She has a background spanning four years in the Power and Renewable Energy sector. Before joining Blake Clough, Omama held a role as an Assistant Manager within the Detailed Design team at one of Pakistan's largest EPC companies. During this tenure, she spearheaded multiple detailed design projects for Solar PV developments, honing her expertise in delivering efficient solutions within the renewable energy landscape.
In addition, Omama's has two years' experience as a Consulting Engineer, where she worked on electrical infrastructure design for industrial networks and conducting in-depth power system studies. She has experience in integration of renewable generation projects into existing networks, protection coordination studies, harmonic analyses, and transient stability studies.
Outside of work Omama enjoys listening to music and watching cricket.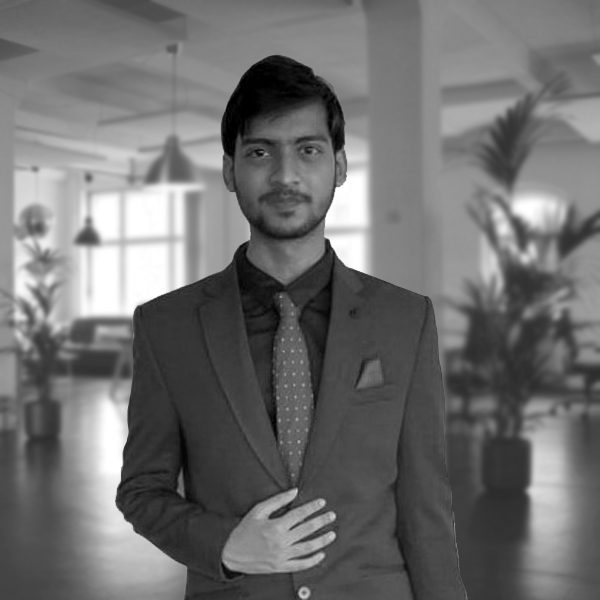 Siddhant Guru
Power Systems Consultant
BTech
Siddhant's academic journey includes a B.Tech from NIT Rourkela, where he graduated with honours in Electrical Engineering with a minor degree in Electronics and Communication Engineering. During his undergraduate degree, he worked on Security Assessment of Power System networks,
majorly focusing on (N-1) Contingency Analysis. Following his undergraduate degree, Siddhant worked in the Grid & Park Design and Modelling Team for Suzlon Energy Limited from 2021 to 2023. He worked on upgrading grid simulation models for Wind Turbine Generators and in voltage control at Point of Interconnection.
In September 2023, upon receiving The Global Futures Scholarship, he joined The University of Manchester to pursue an MSc Electrical Power Systems Engineering.
Siddhant has engaged in social initiatives with NSS Rourkela, and was the treasurer in Clarion, the official Debating Society of NIT Rourkela. He also runs an online blog, entitled "Net Notes", in which he writes on all things related to tennis.
Meet the team – Middle East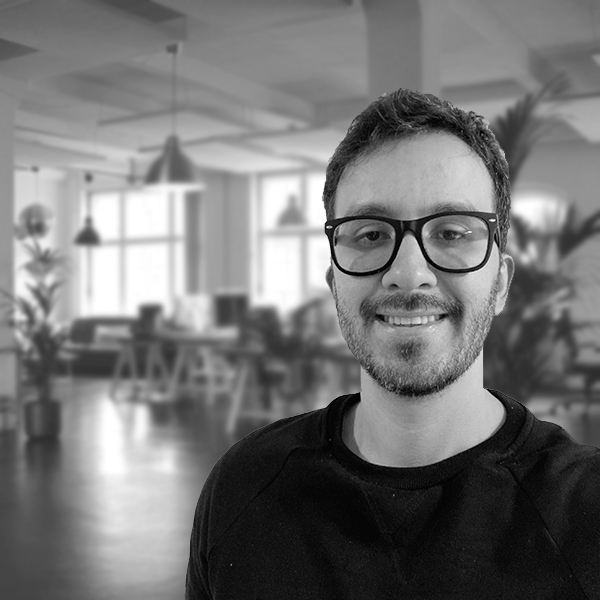 Ricardo Echeverri Martinez
Power Systems Consultant
PhD (Hons), MSc EE, Bach EE
Previously Project Engineer and Ricardo holds a PhD and MSc in Electrical Engineering. He is a self-motivated professional with over 10 years of experience in electrical transmission, distribution systems and R&D. During his Doctoral degree, Ricardo proposed a methodology to support decision making in the planning, design and operation of Smart Grid Projects. Also, he has researched a number of high-profile projects with different technologies (Solar PV, BESS, Wind and Synchronous machines) both on grid and off-grid with The Valley University (Colombia), University of Sevilla (Spain) and with the National Institute of Electricity and Clean Energies (México).
Prior to joining Blake Clough, Ricardo was an Electrical Engineer HV Design at GERS LLC (Colombia and USA). Some of his activities include AIS/GIS HV-LV substation design, overhead transmission line, (HV/LV) cable sizing, protection VT/CT calculation, insulation coordination, underground cable ducting design, earthing study and design, switchgear building technical specification, overall schematics, trenching layouts, lightning protection systems design for complex hybrid and utility scale projects.
He has also worked as a Power System Engineer at DNV Australia-Power Grids. Carry out Protection Coordination Studies, Short Circuit Study, Arc-Flash Hazard Analysis and Load Flow Studies.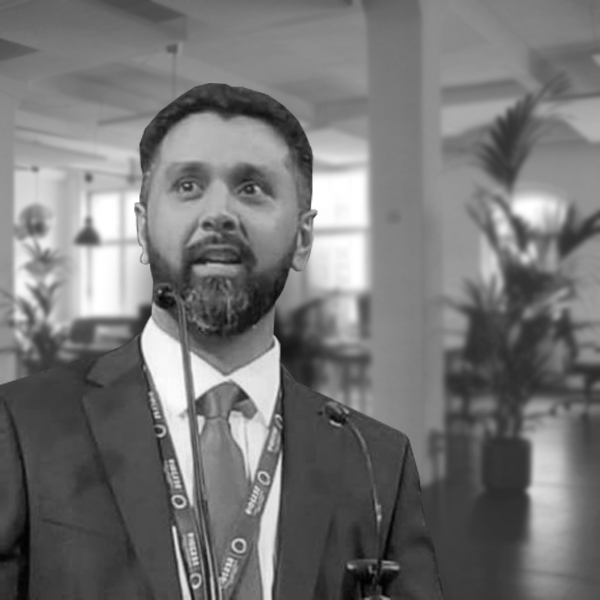 Sohail Mian
Power Systems Director
BEng, MSc, PhD, MIET
Sohail Mian has a BEng in Mechanical Engineering, MSc in Petroleum Engineering and PhD in Control and Power investigating converter topologies and the subsequent design of their control systems for integrating energy storage systems to the grid.
Since joining Blake Clough, he has worked with a number of clients on grid connection studies including preparation of grid connection applications, grid compliance studies, protection coordination and arc flash studies.
He is also currently a contributing member of the CIGRE working group for the Feasibility study and application of electric energy storage systems embedded in HVDC systems.
Andres Calvache
Senior Power Systems Consultant
BSc, MSc
Holding a BSc and MSc in electrical engineering, Andrés is a dynamic, self-motivated and well-organised professional. He has had experience in electrical transmission and distribution projects planning and construction, power equipment testing, and design and analysis studies for power systems.
From 2011 to 2013, he was a project engineer for Sucroal, a chemical and biotechnological company; he led the construction and commissioning of the electrical facilities for a new water waste treatment plant. From 2013 to 2018, he worked with the Universidad del Valle as a research assistant and technical consultant for projects related to short-circuit withstand capability in distribution transformers, feasibility and basic engineering specifications for high-voltage and high-power test laboratories. From 2018 to 2020, he was responsible for the technical department of IMP Ingeniería; He was in charge of power quality studies, earth and grounding resistance measurement, thermographic survey for electrical installations, LV and MV electrical design, load flow, arc flash hazard and short-circuit studies. From 2020 to 2023, he was an engineer in the technical office department for Compañia Energetica de Occidente (CEO), one of the biggest Colombian DNOs.
Andrés research interests include power systems design and analysis, asset management, reliability-centered maintenance, predictive maintenance techniques, and optimising Distributed Energy Resources.
Hussain Shiraz
Power Systems Engineer
BE
Hussain Shiraz is a Power Systems Engineer within Blake Clough, with a strong academic background, having achieved a high score in his Bachelor's degree in Electrical Engineering. During his degree program, he led his group for the project of designing and feasibility analysis of a 236kW PV system installed at a garments factory in Pakistan. With 1 year of experience in power systems and energy, he has worked on different commercial and industrial projects in which he has performed multiple power system studies including protection coordination, short circuit and arc flash analysis in the US.
He was also associated with a Photovoltaic Consultancy in which he has worked on technical design and scrutiny of bidders of different solar projects in Pakistan.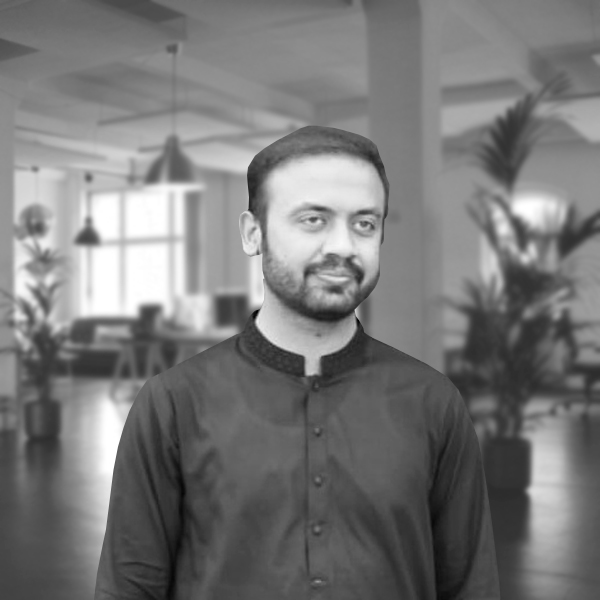 Shahzaib Anjum
Power Systems Engineer
BSC, MSc
Shahzaib Anjum holds a B.Sc. and M.Sc. degree in Electrical Engineering. He has had experience in electrical transmission, operation, and planning sector.
Prior to his current position at Blake Clough Consulting, he worked for Pakistan's EHV transmission system company, NTDC. Initially he started as Grid Operations Engineer with NTDC and later moved to the power system studies team. He also has experience with Powersoft19, a consultancy firm, where he worked as an embedded system engineer on firmware development of a FACT device called Power Line Guardian.
Shahzaib has experience in PSSe, DIgSILENT PowerFactor and Matlab, as well as Python scripting and C++. He has carried out load flow, contingency analysis and transient stability studies for the HV transmission network of Pakistan, as well as performing compliance studies for renewable generation plants.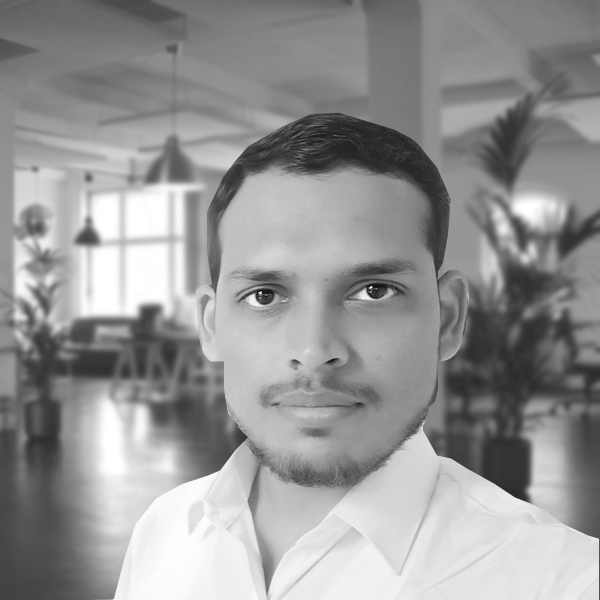 Waqas Ahmed
Power Systems Engineer
BEng, MEM
Waqas Ahmed holds a BEng in Electrical Engineering and a MEM in Energy Management. His background is in PV and Battery Energy Storage System (BESS) Electrical Design with a track track record spanning over five years within the industry. His areas of specialisation encompass the design and commissioning of Solar PV + Battery energy storage systems, intelligent power management, control system applications and conducting comprehensive power system studies.
Before joining Blake Clough, he worked as an Assistant Manager of Applications at one of Pakistan's largest EPC companies. During his tenure, he was involved in multiple BESS projects, overseeing both design and feasibility studies. He led his team to the successful completion of the largest BESS project in Pakistan.
Muhammad Bilal Nadeem
Senior Electrical Design Engineer
BEng
Bilal is a dedicated professional with a Bachelor of Engineering degree obtained in 2015. He brings over 7 years of expertise in Renewable Power Projects, particularly in the design and commissioning of primary and secondary plant.
His strengths lie in Power Systems Design and Commissioning, including proficiency in Substation Automation Systems, particularly IEC61850 and IEC60870-5-104 protocols. Bilal has contributed significantly to high-profile projects, such as the Secondary Design of 132 & 220kV Systems, and the Design, Manufacturing, and Commissioning of Relay and Control Panels for Power Grids.
Furthermore, Bilal has strong experience in control systems, successfully integrating Photovoltaic (PV) and BESS technologies into energy mixes involving captive gas turbines, diesel generators, and Waste Heat Recovery Plants (WHRP). Bilal is known for his can-do attitude and dedication to achieving organisational goals. His capabilities extend beyond technical expertise, encompassing team leadership, implementing streamlined processes, and developing effective work strategies.