Blake Clough Consulting is a specialist energy consultancy with a focus on the electricity networks.
We cover a range of areas relating to feasibility studies, project engineering, innovation, regulation and technical strategy, with a strong emphasis on our customer relationships.
We are passionate about the decarbonisation of the energy system and the transition to "Net Zero" and aim to support our clients to accelerate this change as effectively as possible, whether that be local authorities, large network companies, private developers etc.
Our clients range from electricity network operators, regulators and public sector organisations through to private developers, both onshore and offshore, looking to develop projects connecting into the electricity networks.
We have strong relationships with a wide range of partners and associates, developed over many years of working in the industry, which ensures that we can offer the highest quality and most appropriate capabilities, tailored to meet the requirements of each project and client.
Our work is underpinned by solid analysis and modelling, including techno-economic assessment, cost benefit analysis, power systems analysis and network modelling.
Working with you to accelerate your journey to Net Zero.
Meet the management team
Anna Ferguson
Managing Director
MA, MEng (Hons) (Cantab) MSc, PhD, CEng, FIET
Anna has 12 years' of experience in Power Networks and Renewable Energy, and has spent the last 6 years as working at Director level with Atkins, TNEI and most recently WSP, where she led and grew the Power Systems and Energy Strategy Consulting teams.
Anna has a broad range of knowledge and experience in areas including electricity regulation, power system economics, technical advisory/ due diligence, support to generation/ demand/ storage developers and multi-disciplinary project management. Anna also has experience in power systems studies for both network operators and generation developers.
Prior to moving into the field of Power Networks, Anna has worked in other industry sectors including Strategy Consulting and Investment Banking, and applies principles gained working for major global clients to projects within the Energy industry. Anna has a strong academic background, and was a member of the teaching staff at Bath University for the MSc in Electrical Power Systems for five years, as well as achieving Fellowship of the IET.
Anthony Donoghue
Managing Director
MSc, BEng (Hons)
Previously Networks Innovation Manager and Power Systems Team Leader at WSP, Anthony is passionate about the role of innovation in delivering the electricity system of the future and accelerating the transition to Net Zero. This passion for innovation was a driving force behind his decision to co-found Blake Clough. As Managing Director, Anthony intends to take his wealth of experience in the innovation space to help clients deliver transformative projects which can provide significant financial and environmental benefits for energy consumers.
During his career to date, Anthony has developed and led several high profile technical and commercial innovation projects funding by Ofgem and the Network Operators. Most recently Anthony has been working closely with various GB and Irish Distribution Network Operators (DNOs) in the preparation of their RIIO ED2 and PR5 regulatory business plans, providing diverse support across multiple areas including the development of investment strategies, Engineering Justification Papers and Cost Benefit Analysis. Prior to co-founding Blake Clough, Anthony has worked for WSP and SP Energy Networks in the electricity networks industry. Furthermore, before shifting focus to Electricity Networks and the decarbonisation of the energy system, Anthony worked in the Oil & Gas for Shell in the Completions and Well Interventions discipline.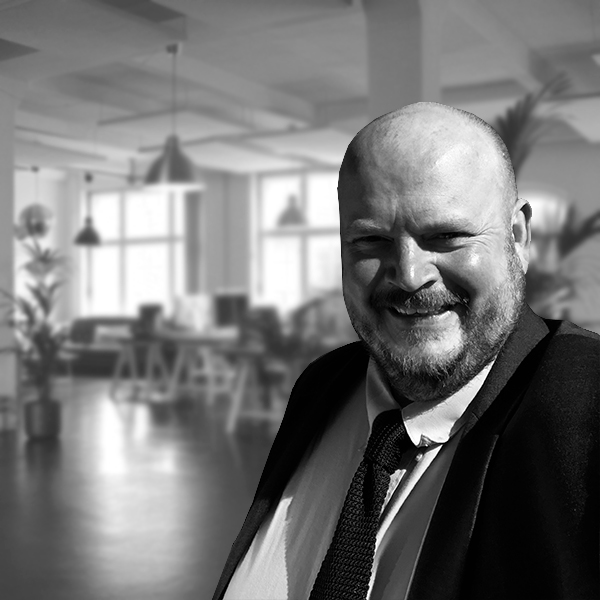 Andy Holmes
Operations Director
BMus (Hons)
Andy is the Operations Director with Blake Clough Consulting, with overall responsibility for the smooth running of the business.
Andy has previously been employed by Newcastle City Council and Barnsley Town Council, and has run his own teaching and performance business within the music industry.
A successful freelance musician and teacher, Andy can be found at weekends performing with "Flat Cap Brass" and the Prince Tribute Band "Endorphinmachine". He has previously toured the world as the flugel soloist with the Grimethorpe Colliery Band.
Andy holds a BMus (hons) degree from the University of Huddersfield.