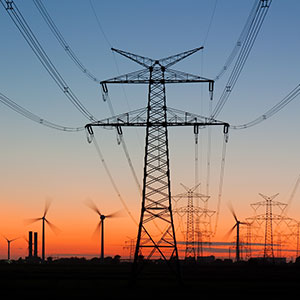 Our consultants have significant track record in assisting developers (onshore, offshore, generation, storage, demand etc) though the grid connection process to obtain a suitable grid connection for their projects.
These activities include:
High level grid connection study: Seeking a potential grid connection on the network, or understanding where in the network could facilitate a new connection at lowest cost;
More detailed study: Looking at the potential risks of a new connection (e.g. upstream reinforcement required) whilst providing a high-level indication of the possible costs;
Supporting the developer through the connection process: Understanding and describing the process, and helping the developer complete the required forms and access the required connections (e.g. within the network operator)
Providing some technical due diligence on the grid connection offer: e.g. understanding any risks and issues associated with the grid connection offer and providing technical support during the discussions between the network operator and the client.