بليك كلوف الشرق الأوسط هي شركة استشارية متخصصة في مجال الطاقة تركز على شبكات الكهرباء.
نحن نغطي مجموعة من المجالات مع التركيز بشكل خاص على دراسات أنظمة الطاقة والتصميم الكهربائي وتنظيم الكهرباء ، مع تركيز قوي على علاقات عملائنا. يمكن أن يقدم مستشارونا مجموعة من دراسات تحليل أنظمة الطاقة ، باستخدام برامج متوافقة مع معايير الصناعة مثل DIgSILENT و PSSe و IPSA و PSCAD.
نحن متحمسون لإزالة الكربون من نظام الطاقة والانتقال إلى "Net Zero" ونهدف إلى دعم عملائنا لتسريع هذا التغيير بأكبر قدرممكن من الفعالية ، سواء كانت شركات شبكات كبيرة أو مزودي اتصال مستقلين أو مطورين من القطاع الخاص وما إلى ذلك.
يتراوح عملاؤنا من مشغلي شبكات الكهرباء والهيئات التنظيمية ومؤسسات القطاع العام إلى المطورين من القطاع الخاص ، سواء في الداخل أو في الخارج ، ويتطلعون إلى تطوير مشاريع متصلة بشبكات الكهرباء.
لدينا علاقات قوية مع مجموعة واسعة من الشركاء والمنتسبين ، تم تطويرها على مدى سنوات عديدة من العمل في الصناعة ، مما يضمن أنه يمكننا تقديم أعلى مستويات الجودة وأنسب القدرات ، المصممة لتلبية متطلبات كل مشروع وعميل.
يعتمد عملنا على تحليل ونمذجة قوية ، بما في ذلك التقييم التقني الاقتصادي ، وتحليل التكلفة والمنفعة ، وتحليل أنظمة الطاقة ، ونمذجة الشبكة.
Blake Clough Middle East is a specialist energy consultancy with a focus on the electricity networks.
We cover a range of areas with a specific focus on power systems studies, electrical design and electricity regulation, with a strong focus on our customer relationships. Our consultants can provide a range of power systems analysis studies, using industry-standard software such as DIgSILENT, PSSe, IPSA and PSCAD.
We are passionate about the decarbonisation of the energy system and the transition to "Net Zero" and aim to support our clients to accelerate this change as effectively as possible, whether that be large network companies, independent connection providers, private developers etc.
Our clients range from electricity network operators, regulators and public sector organisations through to private developers, both onshore and offshore, looking to develop projects connecting into the electricity networks.
We have strong relationships with a wide range of partners and associates, developed over many years of working in the industry, which ensures that we can offer the highest quality and most appropriate capabilities, tailored to meet the requirements of each project and client.
Our work is underpinned by solid analysis and modelling, including techno-economic assessment, cost benefit analysis, power systems analysis and network modelling.
Working with you to accelerate your journey to Net Zero.
Meet the team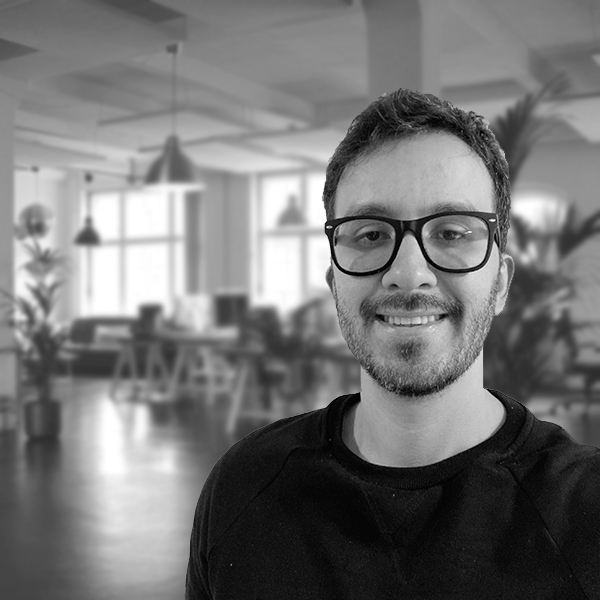 Ricardo Echeverri Martinez
Power Systems Consultant – Subcontractor
PhD (Hons), MSc EE, Bach EE
Previously Project Engineer and Ricardo holds a PhD and MSc in Electrical Engineering. He is a self-motivated professional with over 10 years of experience in electrical transmission, distribution systems and R&D. During his Doctoral degree, Ricardo proposed a methodology to support decision making in the planning, design and operation of Smart Grid Projects. Also, he has researched a number of high-profile projects with different technologies (Solar PV, BESS, Wind and Synchronous machines) both on grid and off-grid with The Valley University (Colombia), University of Sevilla (Spain) and with the National Institute of Electricity and Clean Energies (México).
Prior to joining Blake Clough, Ricardo was an Electrical Engineer HV Design at GERS LLC (Colombia and USA). Some of his activities include AIS/GIS HV-LV substation design, overhead transmission line, (HV/LV) cable sizing, protection VT/CT calculation, insulation coordination, underground cable ducting design, earthing study and design, switchgear building technical specification, overall schematics, trenching layouts, lightning protection systems design for complex hybrid and utility scale projects.
He has also worked as a Power System Engineer at DNV Australia-Power Grids. Carry out Protection Coordination Studies, Short Circuit Study, Arc-Flash Hazard Analysis and Load Flow Studies.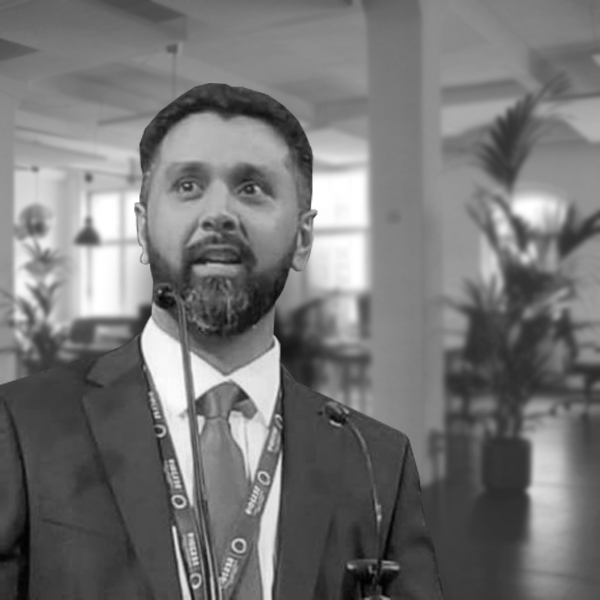 Sohail Mian
Power Systems Director
BEng, MSc, PhD, MIET
Sohail Mian has a BEng in Mechanical Engineering, MSc in Petroleum Engineering and PhD in Control and Power investigating converter topologies and the subsequent design of their control systems for integrating energy storage systems to the grid.
Since joining Blake Clough, he has worked with a number of clients on grid connection studies including preparation of grid connection applications, grid compliance studies, protection coordination and arc flash studies.
He is also currently a contributing member of the CIGRE working group for the Feasibility study and application of electric energy storage systems embedded in HVDC systems.
Andrés Calvache
Senior Power Systems Consultant
BSc, MSc
Holding a BSc and MSc in electrical engineering, Andrés is a dynamic, self-motivated and well-organised professional. He has had experience in electrical transmission and distribution projects planning and construction, power equipment testing, and design and analysis studies for power systems.
From 2011 to 2013, he was a project engineer for Sucroal, a chemical and biotechnological company; he led the construction and commissioning of the electrical facilities for a new water waste treatment plant. From 2013 to 2018, he worked with the Universidad del Valle as a research assistant and technical consultant for projects related to short-circuit withstand capability in distribution transformers, feasibility and basic engineering specifications for high-voltage and high-power test laboratories. From 2018 to 2020, he was responsible for the technical department of IMP Ingeniería; He was in charge of power quality studies, earth and grounding resistance measurement, thermographic survey for electrical installations, LV and MV electrical design, load flow, arc flash hazard and short-circuit studies. From 2020 to 2023, he was an engineer in the technical office department for Compañia Energetica de Occidente (CEO), one of the biggest Colombian DNOs.
Andrés research interests include power systems design and analysis, asset management, reliability-centered maintenance, predictive maintenance techniques, and optimising Distributed Energy Resources.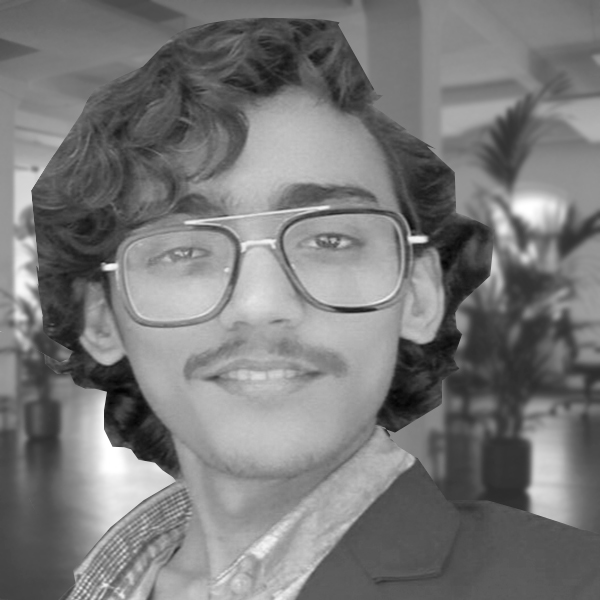 Hussain Shiraz
Power Systems Engineer
BE
Hussain Shiraz is a Power Systems Engineer within Blake Clough, with a strong academic background, having achieved a high score in his Bachelor's degree in Electrical Engineering. During his degree program, he led his group for the project of designing and feasibility analysis of a 236kW PV system installed at a garments factory in Pakistan. With 1 year of experience in power systems and energy, he has worked on different commercial and industrial projects in which he has performed multiple power system studies including protection coordination, short circuit and arc flash analysis in the US.
He was also associated with a Photovoltaic Consultancy in which he has worked on technical design and scrutiny of bidders of different solar projects in Pakistan.
Ayesha Haroon
Senior Power Systems Engineer
BSc, MSc
Ayesha is an accomplished Power Systems Engineer with over 8 years of experience in electrical transmission networks. She has established himself as a leading expert in studying interconnections for new generation and transmission in power systems. With a track record of successful projects completed for prestigious organizations such as the National Grid of Pakistan, GCCIA, and SEC, she brings a wealth of knowledge and expertise to her role.
Prior to her current position at Blake Clough Consulting, she served as a Team Lead System Study Engineer at Power Planners International in Pakistan, where she successfully led and managed system study projects. She also gained valuable experience as a System Study Engineer at Aldar International, contributing to the company's success in power system analysis and planning. Ayesha's professional journey began as a Research Associate at the University of Central Punjab in Pakistan, where she honed her research skills and developed a solid foundation in power systems.
Ayesha's areas of expertise encompass grid interconnection, insulation coordination, transient recovery voltage, load flow, short circuit analysis, dynamic stability, renewable generation, and power system studies using tools such as PSS/E, PSCAD, and ETAP. Her broad skill set enables her to tackle complex challenges and deliver innovative solutions. She has conducted various power system studies aimed at developing transmission and distribution system expansion and upgrades, contributing to the advancement of power infrastructure.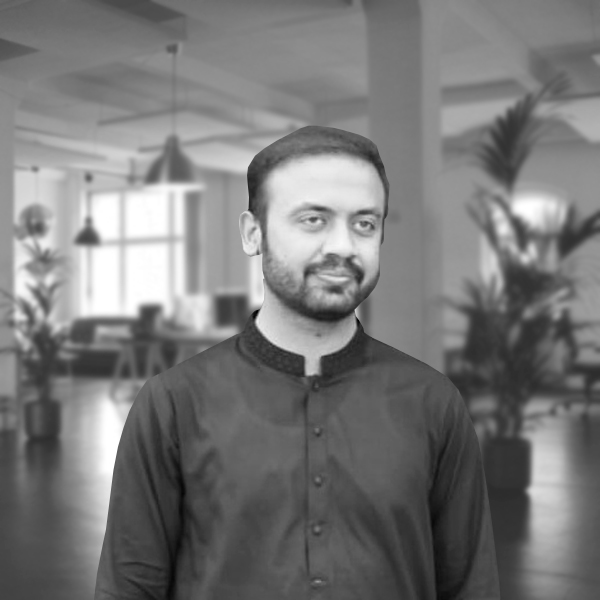 Shahzaib Anjum
Power Systems Engineer
BSC,MSc
Shahzaib Anjum holds a B.Sc. and M.Sc. degree in Electrical Engineering. He has had experience in electrical transmission, operation, and planning sector.
Prior to his current position at Blake Clough Consulting, he worked for Pakistan's EHV transmission system company, NTDC. Initially he started as Grid Operations Engineer with NTDC and later moved to the power system studies team. He also has experience with Powersoft19, a consultancy firm, where he worked as an embedded system engineer on firmware development of a FACT device called Power Line Guardian.
Shahzaib has experience in PSSe, DIgSILENT PowerFactor and Matlab, as well as Python scripting and C++. He has carried out load flow, contingency analysis and transient stability studies for the HV transmission network of Pakistan, as well as performing compliance studies for renewable generation plants.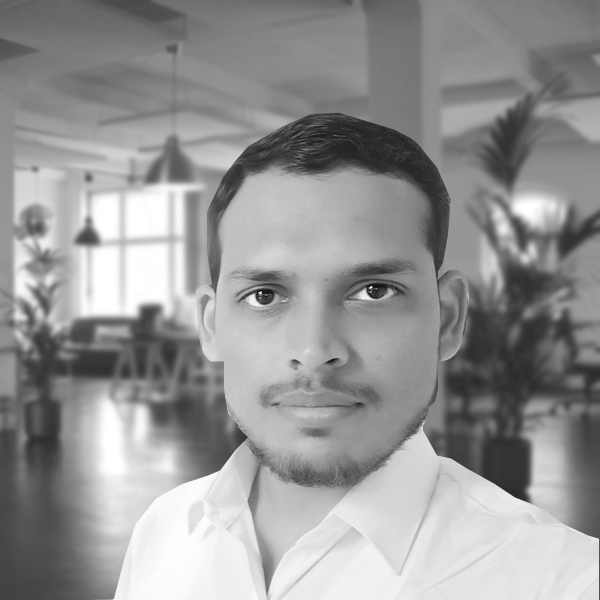 Waqas Ahmed
Power Systems Engineer
BEng, MEM
Waqas Ahmed holds a BEng in Electrical Engineering and a MEM in Energy Management. His background is in PV and Battery Energy Storage System (BESS) Electrical Design with a track track record spanning over five years within the industry. His areas of specialisation encompass the design and commissioning of Solar PV + Battery energy storage systems, intelligent power management, control system applications and conducting comprehensive power system studies.
Before joining Blake Clough, he worked as an Assistant Manager of Applications at one of Pakistan's largest EPC companies. During his tenure, he was involved in multiple BESS projects, overseeing both design and feasibility studies. He led his team to the successful completion of the largest BESS project in Pakistan.
Muhammad Bilal Nadeem
Senior Electrical Design Engineer
BEng
Bilal is a dedicated professional with a Bachelor of Engineering degree obtained in 2015. He brings over 7 years of expertise in Renewable Power Projects, particularly in the design and commissioning of primary and secondary plant.
His strengths lie in Power Systems Design and Commissioning, including proficiency in Substation Automation Systems, particularly IEC61850 and IEC60870-5-104 protocols. Bilal has contributed significantly to high-profile projects, such as the Secondary Design of 132 & 220kV Systems, and the Design, Manufacturing, and Commissioning of Relay and Control Panels for Power Grids.
Furthermore, Bilal has strong experience in control systems, successfully integrating Photovoltaic (PV) and BESS technologies into energy mixes involving captive gas turbines, diesel generators, and Waste Heat Recovery Plants (WHRP). Bilal is known for his can-do attitude and dedication to achieving organisational goals. His capabilities extend beyond technical expertise, encompassing team leadership, implementing streamlined processes, and developing effective work strategies.